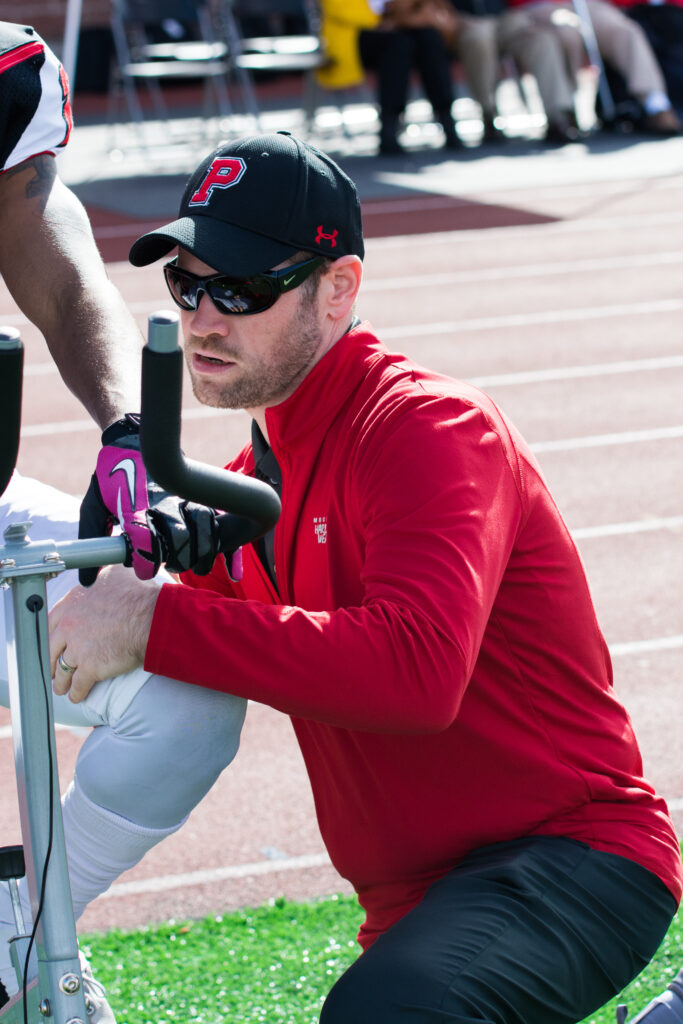 Dr. Martindale is a board certified, fellowship trained, chiropractic sports physician.  He holds a diplomate status in the American Chiropractic Board of Sports Physicians Certified and is a Certified Strength and Conditioning Specialist (CSCS©).
Dr. Martindale has been in practice for the past seven years.  His passion has been to educate and engage his patient to get them out of pain, move better, and live a healthier lifestyle centered around resiliency and longevity
Dr. Martindale was raised in the northwest growing up in Battle Ground, Washington.  He received his Bachelor's degree in Anthropology from Washington State University (Go Cougs!).  In 2012 Dr. Martindale received his Doctorate degree in Chiropractic and his Master's degree in Sports and Exercises Sciences from the University of Western States in Portland, Oregon.  Dr. Martindale competed his Fellowship in Chiropractic Sports Medicine in 2013.  Dr. Martindale continues to be active as attending physician at many regional sporting evens and currently acts as part of the sports medical staff at Pacific University in Forest Grove, OR. 
Dr. Martindale has had extensive training in the use of functional rehabilitation and therapeutic exercises in the diagnosis and treatment of athletes using various assessment tools such as Selective Functional Movement Assessments®(SFMA), Dynamic Neuromuscular Stabilization® (DNS), Janda Movement Patterns, and Magnificent 7 (Mag7), Fascial Manipulation Technique, and Neurodynamic mobilization.
Dr. Martindale currently lives in Wilsonville, Oregon with his wife and two daughters.  When Dr. Martindale isn't practicing, he loves to hike, ski and has a passion for golf!